Pitch Perfect 3 ***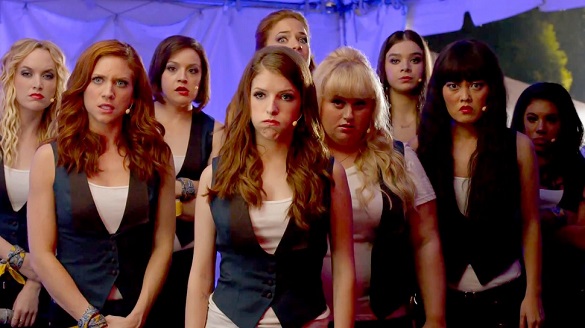 The Bellas are back, older, perhaps none the wiser, but not succeeding in adult life completely and desperately needing the comforting source of singing sisterhood they got at college. For fans, it's the latter that keeps episode 3 humming along, the idea that we have invested so much in these girls that we need to see them reunite – just like with a favourite girl band, even though we know, deep down, the magic won't last.
The Bellas are recruited to entertain the troops in an overseas USO tour this time around, competing against other artists to win the chance to tour with (real-life) DJ and producer DJ Khaled. However, one of their parents wants more than a reunion, which puts the Bellas in danger.
Writer-director Trish Sie is no stranger to musical drama, with Step Up All In in 2014. She has taken over the girls and kept the harmonies and toe-tapping and going. The girls still have their charm, and some will relate to having to suppress one's dreams to earn a living in the adult world. Hence the plot of having the opportunity to reform and do what they really love – and get somewhere doing it – is infectious and so the scene is set.
The thing that will swing the fans is whether they want to see their beloved girl group placed in an action movie, or not? This time around there is a 'thriller' element to the story that actually does not detract from the core soul of the films, but seems like an add-on, rather that taking the saga further onto a new genre path. Still, John Lithgow as the 'baddie' has a ball, again, hamming it up and over-acting like we've recently in Daddy's Home 2 as Don. Also, if you're already tired of Rebel Wilson's character's juvenile retorts, you will have tired of this.
That said there is still plenty of performance to be had from the Bellas in this, and it's all about the journey (and struggle) getting to the final one that is the crux of it all. Film 3 does not add anything new – apart from the odd action scene, it just fills us in on the next saga in the girls' lives. Not a bad thing for any fan, really.
3/5 stars
By @FilmGazer