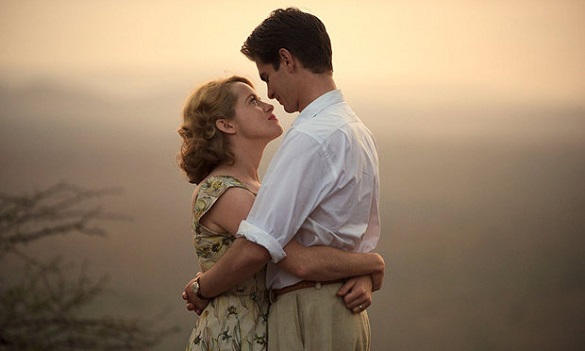 The 'based on a true story' mantra either triggers interest or groans – the latter from cynics crying "Oscar baiting". However, some tales deserve a little more credit and attention, and Breathe is one such story. The sentimentality is kept firmly in check by debut director Andy Serkis (The Lord of the Rings' Gollum) who works here with long-time friend and producer Jonathan Cavendish to deliver a truly inspirational and surprisingly upbeat drama about Cavendish's parents.
Beginning in the 1950s, dashing, active, fun-loving Robin Cavendish (Andrew Garfield) is struck down by polio while living in Africa with his pregnant wife, Diana (Claire Foy), and is paralysed from the neck down for the rest of his life. Struggling to accept being bed-bound in hospital, Robin becomes depressed, and begs Diana to get him out. So begins an extraordinary life journey that defies the medical profession. When the couple's friend, Teddy Hall (Hugh Bonneville) invents a wheelchair with built-in breathing apparatus this allows Robin to live – and even travel.
Breathe avoids failing into cliché on the whole. It has some very funny and uplifting moments, once Robin leaves the confines of the hospital. There is a wonder at what the character will achieve next that prevents the narrative from being bogged down by mawkishness. The central performances from Garfield and Foy are illuminating. The pair has a natural screen rapport that extenuates the bubbly moments of joy and wonderment at the Cavendish's achievements, while focuses our attention on the more serious aspects. Serkis' care with the source material is such that by the time the inevitable arrives, the viewer is not emotionally drained and actually celebrates the good that has come out of Robin's situation.
4/5 stars
By @Filmgazer