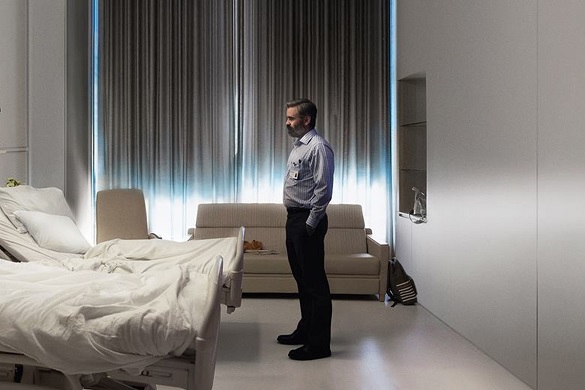 It is becoming increasingly difficult to describe a Yorgos Lanthimos film to the uninitiated. The Greek writer-director first came to international attention with his odd but endearing dystopian drama, The Lobster, about people having a limited time to pair off in a hotel, before being turned into an animal of their choice. Two years on, The Killing of a Sacred Deer is equally perverse, though chillingly more sinister in nature. It also reunites Lanthimos with actor Colin Farrell who is enjoying a career-defining change with such misfit characters – and lots more facial hair.
Farrell is Steven Murphy, a successful heart surgeon married to medic Anna (Nicole Kidman). They have two children. Steven is forced to make an unthinkable sacrifice in his family, after taking a strange young man called Martin (Barry Keoghan) under his wing.
The story plays heavily on the supernatural, the fear of the unknown. It is quite clinical in its approach, from the wide vistas of the hospital to the equally lofty rooms at Murphy's home. What makes the status quo even more absurd and detached from reality is Lanthimos' curious script, co-written with Efthymis Filippou. Through the terse (sometimes shocking), banal chitchat – think the unfiltered subconscious having a voice – comes a wealth of emotion from the characters. They seem cold and aloof at the start, but actually, as disaster comes ever closer, there is more urgency and feeling in their rapport.
Farrell and Kidman are compelling as a screen couple – subsequently going on to film The Beguiled after this. However, credit goes to Keoghan whose 'immortal' Martin is the most fascinating character overall. Keoghan begins by making him vulnerable and inquisitive, until something unknown penetrates Steven's closeted and privileged lifestyle. Then it is too late. This is a superior supernatural thriller, utterly unique in execution – even the roaming camera has a mind of its own.
5/5 stars
By @Filmgazer