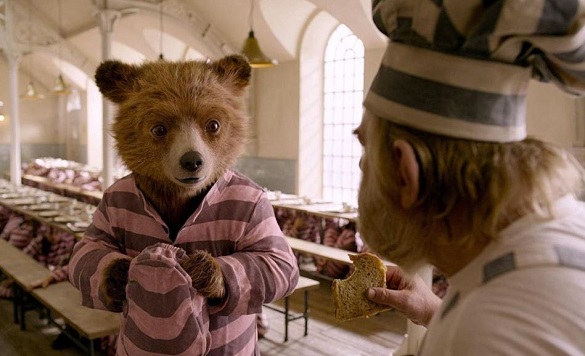 Most people know who Paddington Bear is; a classic childhood character that loves marmalade sandwiches and travels from Peru to London, where he comes to live with the Browns. The first film three years ago did an enchanting job of introducing the bear to the Big Smoke, complete with some fun and memorable moments (like the bathroom flooding scene) and a villain in taxidermist Nicole Kidman.
Having established the bear, the sequel ups the ante, delivering a wonderful storyline fans can really get on board with. Now settled with the Browns, Paddington decides to buy his Aunt Lucy a 100th birthday present. However, the present he wants costs too much, so he reserves it until he can collect together enough money. Sadly, the gift catches the eye of vain local actor, Phoenix Buchanan (Hugh Grant). Then it goes missing from the shop in an apparent burglary. Paddington gets into trouble hunting the culprit, resulting in him having to clear his own name.
The excellent returning cast of Ben Whishaw (voices Paddington), Hugh Bonneville, Sally Hawkins, Julie Walters etc is always a positive. The location also plays on nostalgic London – the kind tourists seek out, where affluent Brits can be as eccentric as they please in their own local community, rendering a bear living in their midst as 'normal'. There is also the introduction of an old-fashioned fun fair to enchant further in other scenes and hark back to childhood memories.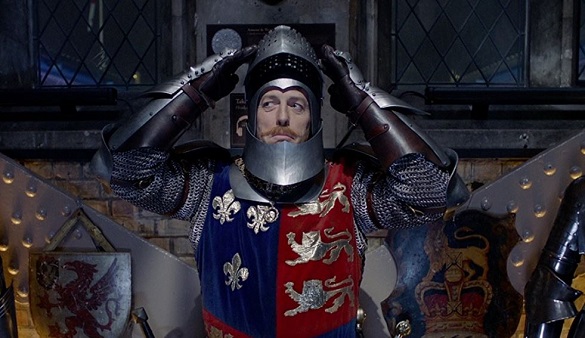 This film is better than the original because there is an actual adventure to follow and two brilliant new characters; camp Buchanan (Grant) and menacing prison chef Knuckles McGinty, played by Brendan Gleeson. Adventure-wise, the story leads us (and the bear) to all kinds of places, some you wouldn't expect Paddington to be in. But through his impeccable manners and innocence, he wins over hearts and minds – just another part of the whole film's charm.
Grant steals the show though – this will be sweet music to the musical-theatre-loving thespian he plays. Grant is having a ball hamming it up – so do we watching him. This climaxes in a colourful finale that will have you in hysterics, especially as the actor has proclaimed not to be too fond of dancing. In contrast to the showy Buchanan, Gleeson's no-nonsense Knuckles goes on a personal journey, thanks to Paddington. There is even a scene straight out of a Bond/Bourne film that bonds the unlikely pair further.
Paddington 2 is good-value family entertainment, with all kinds of characters in the mix, but still enjoying the full support of the Browns – not relegated to the sidelines as the bear goes on his hunt/adventure, but still very much in action. Do catch this if you can!
5/5 stars
By @Filmgazer